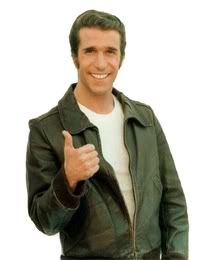 Right
So lets start with Mr No 1. Otherwise known as loonytunes!
At my last update I told you about the guy who basically said "don't bother turning up as I won't be there" no benefit of the doubt for my Iphone catastrophy! Anyhow on way to date with Mr No 2 it all kicks off. I just want to publish the whole shenanigans here from the beginning.
Him (original text) "Hi S, just in case you were thinking of turning up tonight ar arranged (unlikely I know). I just thought I would let you know that I won't be there. I hope you find what you are looking for"
Me - "Ok then. My phone fell in the bath yesterday just 5 mins ago got all your messages after buying a new phone. I don't like the way you sent that text so its probably best that you are not turning up"
Him - "I'm realllllly sorry. I emailed you earlier to apologise but thought you were ignoring me. Can you ever forgive me?"
OMG alarm bells going off here so send next email to end it
Me - "I access everything on my phone so no access to my emails, I wasn't ignoring you but better to leave it anyway as your texts and tone make me think it was the right decision not to meet up. Good luck with your search"
Surely thats it! oh no
Phone rings, voicemail. I listen to it all apologetic.. I dont return call
Then
Him - "Please let me buy you dinner to make up for treating you so unfairly. Even if you'd rather it was a one off. I can't bear you thiking badly of me. Im a very nice guy who wouldn't dream of hurting anyone"
Anyone else slightly freaked out by this?? cos I sure as hell am
Me - "Don't feel bad, its ok. No need to buy me dinner or anything for that matter. Good luck in meeting someone"
Him - "No I do feel bad and rightly so. Do you think you could ever give me a second chance?
FFS - this is getting too much. Ive never met this guy and hes acting like I have just walked away from a ten year relationship! seriously come on - Had I sent that type of texts then guys would be running for the hills!
I ignore text
Again - him "please forgive me. I have to say you are the most attractive woman I have ever seen"
Delete!
Him - "I don't suppose I could see you tonight?"
Me - "eh no sorry dont think so, please stop texting"
Him - "go on please, I stayed in all weekend looking forward to our date. I could drive to you and pick you up within the hour and drop you back off home afterwards then you can decide if you want to see me again"
Christ at this point I am thinking i would rather go on a date with Fred West
Me - "again no"
Him - "How about another night? I am out in Edin Tues night and Frid night but free any other night - when suits you? ps do you like red roses"
Seriously come on - I am not answering anymore.. This man has obviously not taken his medication today. Run for the bloody hills.
I am sure I have not heard the end of him - I can just tell....
So all that kicking off before I meet Mr 2 at Cafe Rouge. So I get there, stressed to the max and sit in. Order myself a latte and wait.... Out the corner of my eye I witness a teddy boy standing outside the window peering in. Surely to god, please just not me, please just let me have one date in peace.. oh no, fate not dealing with that. He's mine alright... Comes in sits down and I swear he is a throwback to the 50's. He is wearing a Fonzy jacket straight out of happy days, tshirt and jeans to match and actually has black velvet teddy boy shoes on. Please lord give me strength! I know its been 7 months since I have had any form of relationship and sex for that matter in time but cut me some slack.... I just cant distract from his whole look, people are actually staring at me thinking NO WAY! I almost burn my mouth with the speed at which I drink my latte at and during this time as he chats I notice that he cant hold eye contact, he keeps on looking over my shoulder when talking. On numerous occassions I turn round to look to see if someone is there.... He says "whats up" I am like sorry but I keep on thinking someone is behind me... Final straw comes when the guy sitting next to me at another table goes to the toilet and comes back and he stops him to ask him for the bill..... Time for a sharp exit.... and fast.. Pick up bag, leave and he kisses my face soakingly wet on the cheek ewwww - maybe thats the Fonzy's style!!!
Cobbles and 5 inch heels to the car do not make it easy to run but I break into sprint leaving a trail of dust behind me as I escape to R&A's to down a glass of wine and a rant.... Heaven
Have decided tomorrow I am emailing Mr Mysterious and asking him if wants a FB! Needs must and all that....
Edinburgh - please show me that all is not lost, please show me that 35 and over is not the dregs, please give me some hope that I am not the only normal, decent datee left in this world... The search continues for not Mr Right but Mr NORMAL!